It might surprise some of you to know that I almost titled this post, 'I'm Kinda Weird'. Then again, after reading this post, it might not.
Hello, Hola, Namaste, Ni Hao, Barev, Yasou, Dobry Dzien, Vanakkam and Hallo, dear readers!! Howz life? All's good here, just chillin' out at home…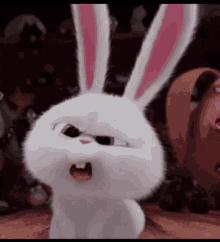 WITH EXAMS ON OUR HEADS!!! Oh god you do NOT know how hectic this grade is!! And I'm only in 8th! Think about the peeps above that! How do they survive?!?! HOW?!!??! First we had our weeklies, then, less than 2 weeks later, we had our half-yearlies, and approximately 2 weeks later, we have our weeklies again, and now, less than a week later, our finals will start.
ANYWAY. Our blog has started this segment, called "Get To Know Me", as you may know, because a few versions of that have already been posted, and now it's my turn. Soooooo here we go!
My name's Arrush, and I love studying about the wonders of the human brain. Imma become a neurosurgeon when I grow up.
Sometimes, my friends say I'm too crazy about science, but I completely disagree! Einstein said it right, "You can never be too crazy about science". Just kidding, Einstein didn't say that. But it's true! I mean look at the world around us. In every glass of water there are a gajillion microscopic microbes, bacteria, dust and so much more! And you know, one day there are going to be meteorites from space actually consisting of nuts and screws?! Because of astronauts who left equipment up there! And neutron stars can spin up to 60 million times per second!! And there are 2 completely forces acting on a star itself; the pressure of constant reactions between helium and hydrogen, and gravity threatening to collapse the big ball of fire. And when the fuel runs out and the gravity wins out, the star collapses into – *record scratch* Oh I get what they mean now. Yeah, I get it.
ANYWAY, moving on…
My closest friends are Shubh, Sarisha, Michelle, Jiya, Avani, Aadya, Arhaan, and Atiksh.
I absolutely love graphic designing, animation, and designing characters.
My favorite challenge in character designing that led me to find out about my love for it is the Five-Word Character Challenge, in which you are given 5 completely random words, like ; Egyptian, dwarf, Archer, Cheetah, Villain — And you have to design a character from the words, and write a summary of his life and deeds. You know what, take these 5 words, design a character, write a small 50-word-or-so summary, and post it down below in the comments. Looking forward to your responses!!
I am currently writing a thriller fantasy series, called The Paranormal, and it's about a trio of friends who enter a neighbor's haunted house on Halloween, and realize there is so much more to this world than just humans. Sophie, Finn, and Irene find themselves fighting against a ghost army, led by a powerful general who aims to conquer the world. I'm also kind of going through writer's block, cuz I haven't gone past chapter 15 for like a month or two now. So if you've got any ideas, be it about the storyline, or how to get over this writer's block, I'll be super grateful if you just post it down in the comments.
My favorite food is *OBVIOUSLY* pizza. Be it Pepperoni, Margherita, BBQ, Chicken, Hawaiian, Salad, Kebab, Bagel or God-Knows-What, I'll definitely love it. Well, except for anchovies. I just don't do anchovies. ¯\_(ツ)_/¯
Thanks a lot guys! This is Arrush, signing off for now, see ya later!!
-Arrush and Team